Resale / Curb Appeal Landscaping
Selling a home or business or simply want to make a great first impression? Evergreen Lawn Care can help improve the exterior appearance with our professional residential and commercial landscaping services. A great looking home is more inviting to visitors and guests, and it provides buyers with a better understanding of the property's potential. With a few touch-ups from Evergreen Lawn Care, your lawn and landscaping will be ready for an open house, weekend bash, or Parade of Homes.
Curb Appeal & Resale Services
The lawn is one of the first areas noticed when someone approaches a home or commercial building for sale. Because it and the surrounding landscaping are often seen from the street, the exterior appearance of a building is known as "curb appeal." Realtors and homeowners often go to great lengths to improve the outside appearance. Don't let an overgrown yard or forgotten landscaping bring down the value of your home. Let Evergreen Lawn Care improve the curb appeal landscaping to help attract buyers.
Great First Impressions Start with Landscaping
First impressions are everything when it comes to selling a home or commercial property. Often, as buyers approach the area, they will make assumptions based on what they see. If a property is overgrown, littered with debris from trees and leaves, contains browning grass, and has large bare patches with remnants of mulch, buyers may assume the interior is as disheveled.
Yet, if the exterior is well-maintained and in good condition, many people will assume the inside is in good condition as well. Further, a well-manicured lawn can add value to the building itself. Minimal landscaping care can go a long way to increasing the overall profit, and Evergreen Lawn Care is here to help achieve your goals.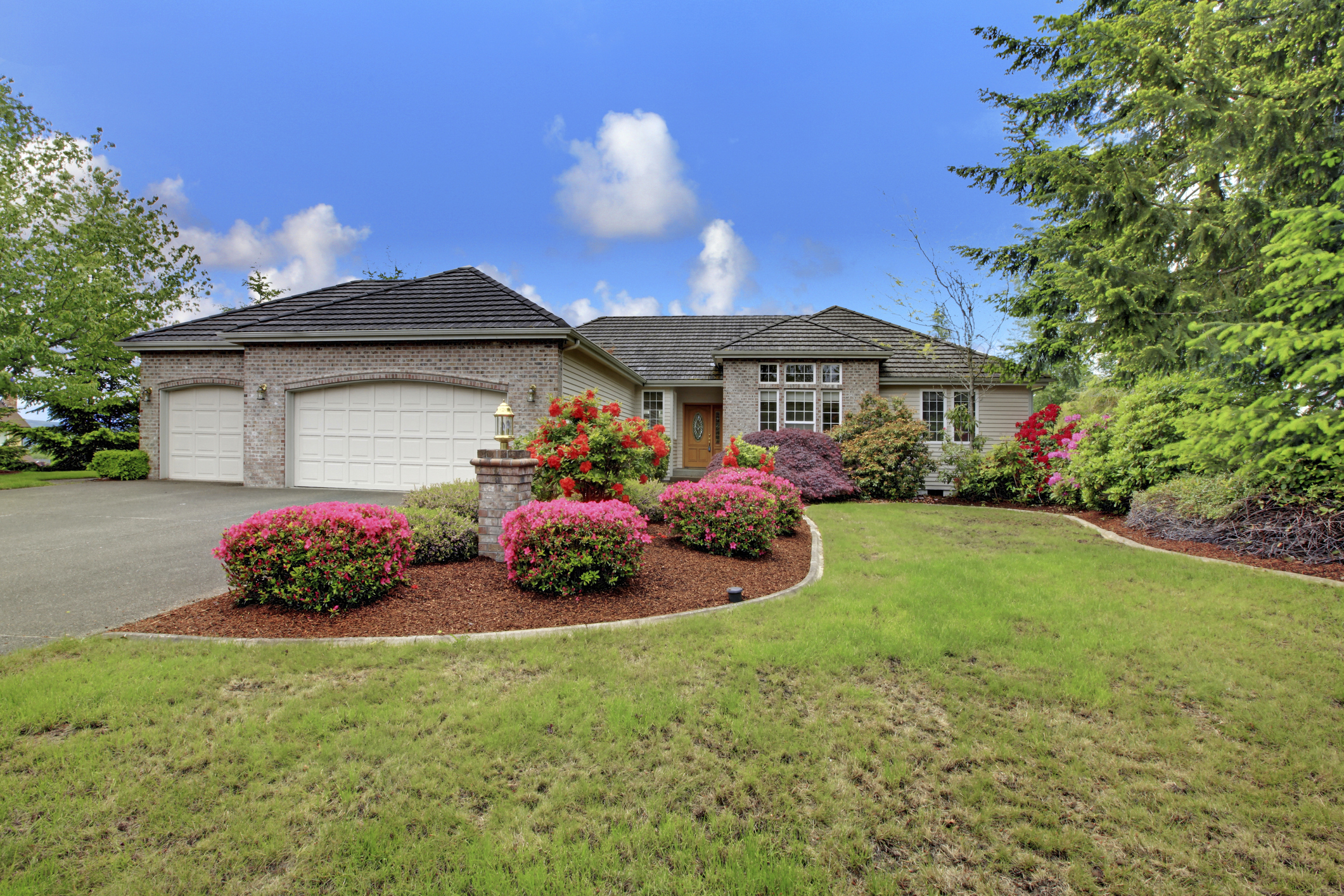 Professional Residential & Commercial Landscaping
Whether you're a real estate agent and have experience selling commercial and residential properties, or you're selling your house for the first time, you might wonder how to add landscaping curb appeal. The solution is quite simple. Professional lawn care services are a great way to prepare the landscape for photos and open houses. A few small touch-ups can go a long way to improving the exterior appearance, giving you the upper hand when setting a price.
Let us help improve the curb appeal of your landscaping with our professional services. This includes installing flowers for color, applying a fresh layer of mulch in the beds over the old layer for a clean look, and maintenance services. And if you want to take curb appeal to the next level, having the outside of a home or business professionally pressure washed only adds to the property's charisma.