Tree Removal & Installation Services
We offer full removal and installation services for residential and commercial properties. Our services include removing plants and removing dead trees and shrubs from the area to encourage new growth. We can also help you abide by the City Code Enforcement by knowing exactly what is allowed in local zoning.
We'll help you find and choose the best seasonal plantings, including dianthus, snapdragon, melampodium, pansy, and littletunias.
Looking to add a new tree to your residential or commercial property? We're equipped to install trees from 15 gallon to 100 gallon. Whether it's a front lawn or in front of a business, we can help any property look inviting and beautiful.
Removal & Installation of Plants & Shrubs
When plants and shrubs are left untouched, they can become diseased or even die. Overgrown plants can make a property appear unkempt and unappealing. Without removal, these plants have the potential to infect surrounding shrubs as well. Additionally, dead branches may prohibit proper vegetation growth. At Evergreen Lawn Care, our team has the knowledge to know when a plant is able to be saved and when to remove it. As a homeowner, you may accidentally remove plants that could have been restored. There are several ways our lawn care team can assist property owners.
Extract dead plants
Cut away dead branches
Shape your shrubs precisely
Seasonal Planting With Evergreen Lawn Care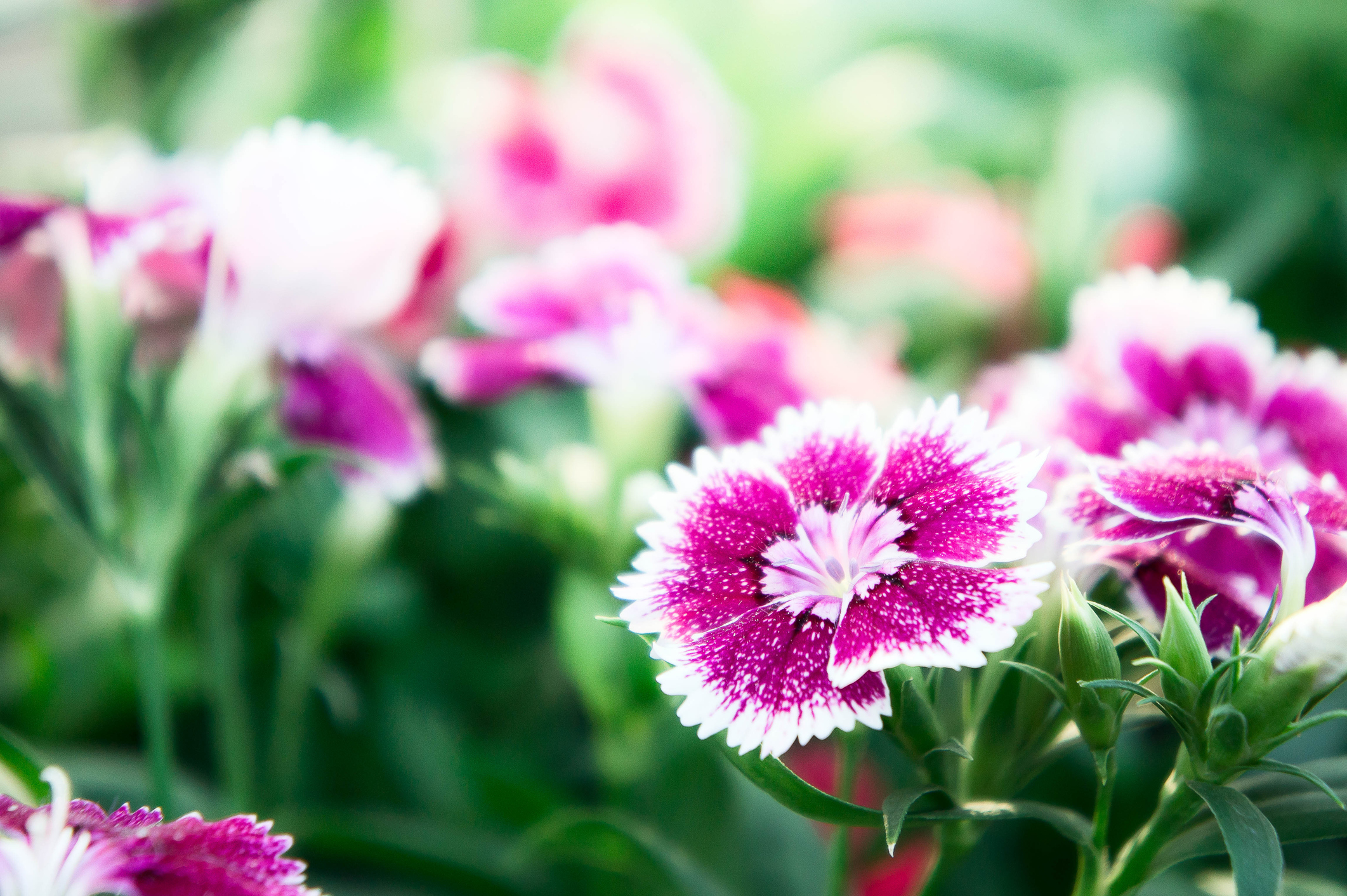 Dianthus
Dianthus is a perennial plant that offers color year round. Its blooms come in a variety of hues such as white, pink, red, lavender, and fuschia depending on the landscape. Its colorful and fragrant blossoms attract butterflies and generally thrives in Florida because of its disease resistance and preference for partial to full sunlight.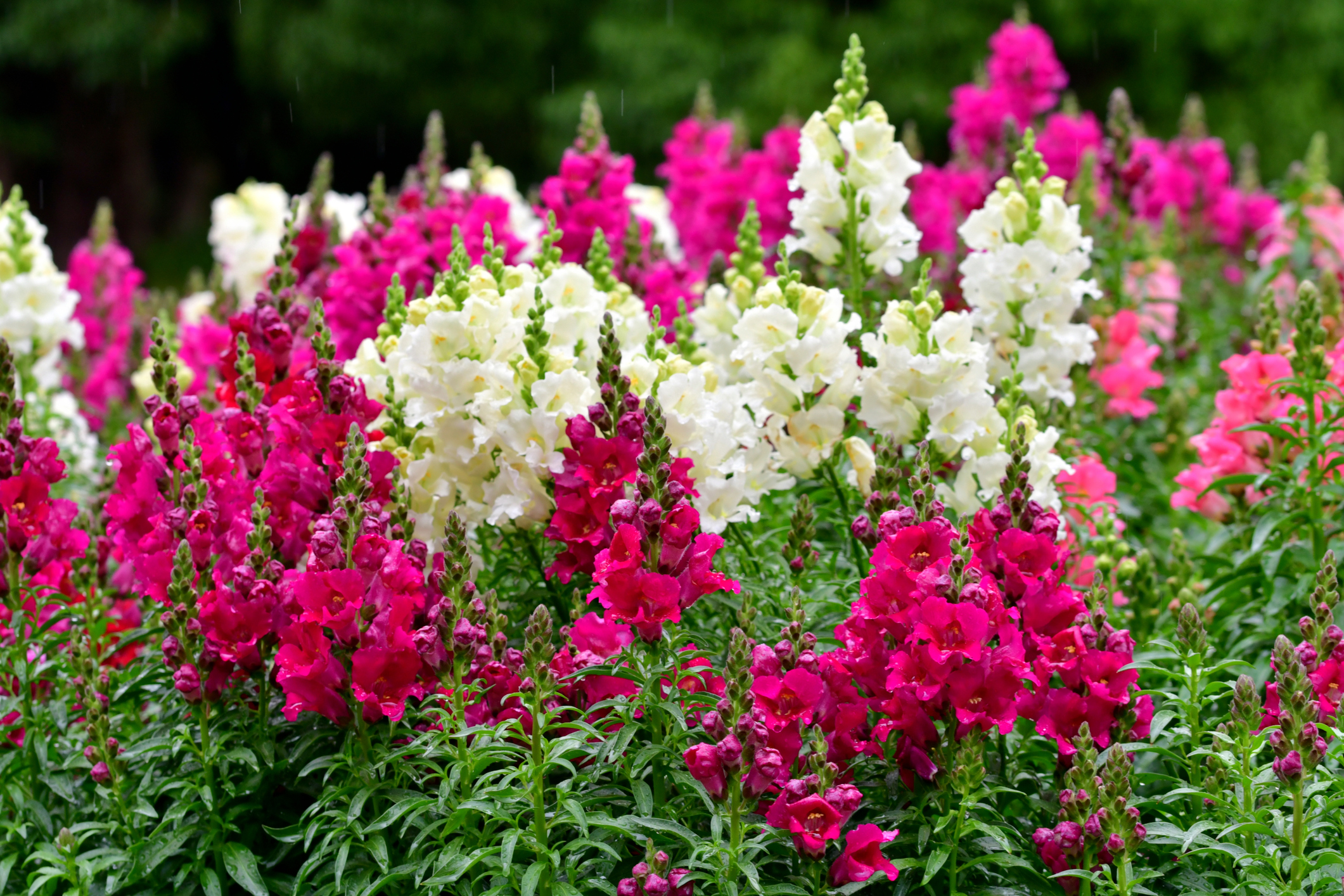 Snapdragon
For a truly customizable plant, choose snapdragons. They come in a variety of different colors such as yellow, orange, lavender, fuschia, violet, pink, and red. These plants also feature a range of sizes so you can find the perfect fit for your garden. Snapdragons thrive in well-drained soil and prefer full or partial sun.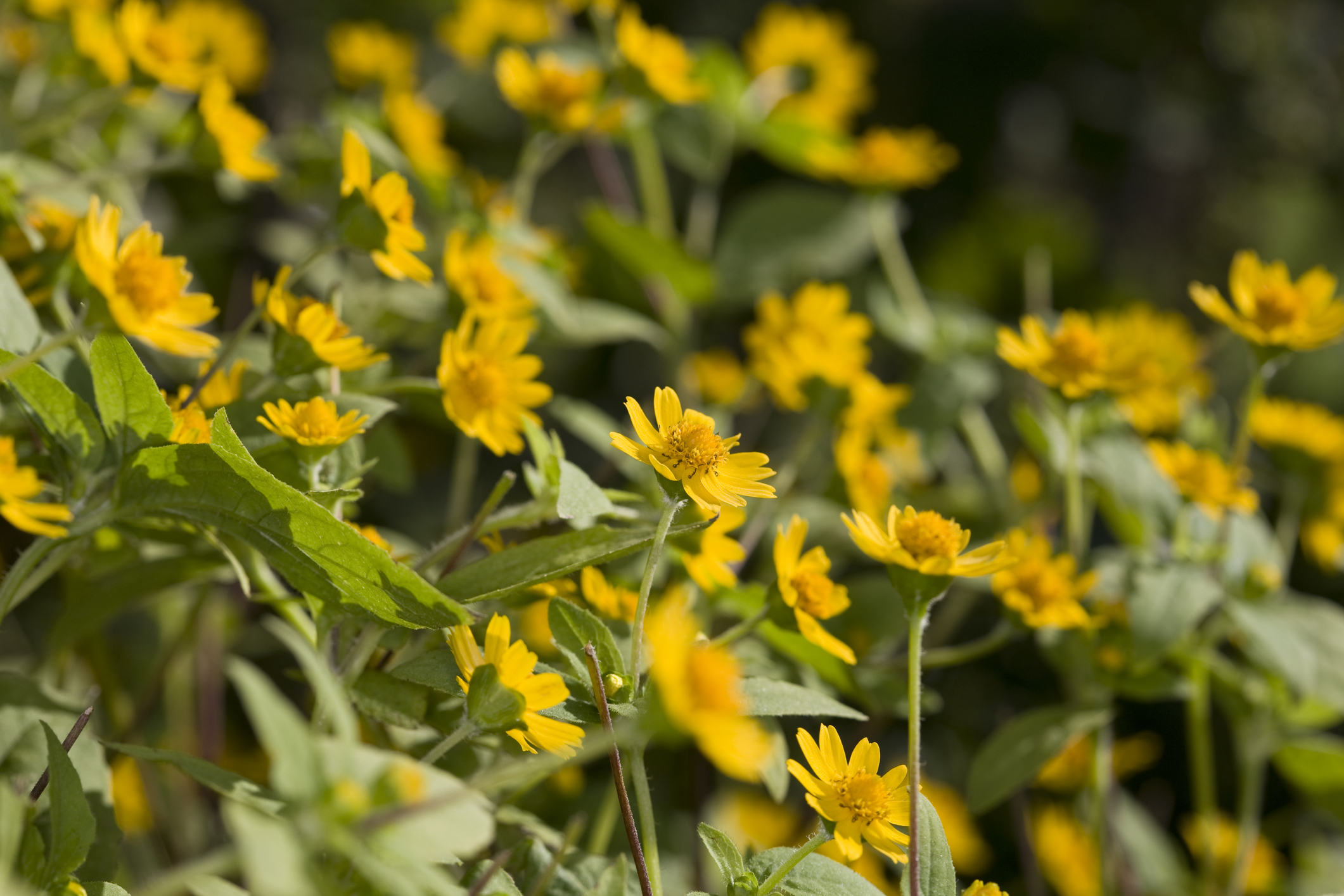 Melampodium
If you live in Florida, Melampodium should be a desired addition to any landscaping. Its yellow blooms continuously grow and this plant's resistance to warm temperatures allows it to a resilient summer variety. If allowed to reseed naturally, melampodium can last several years without replanting.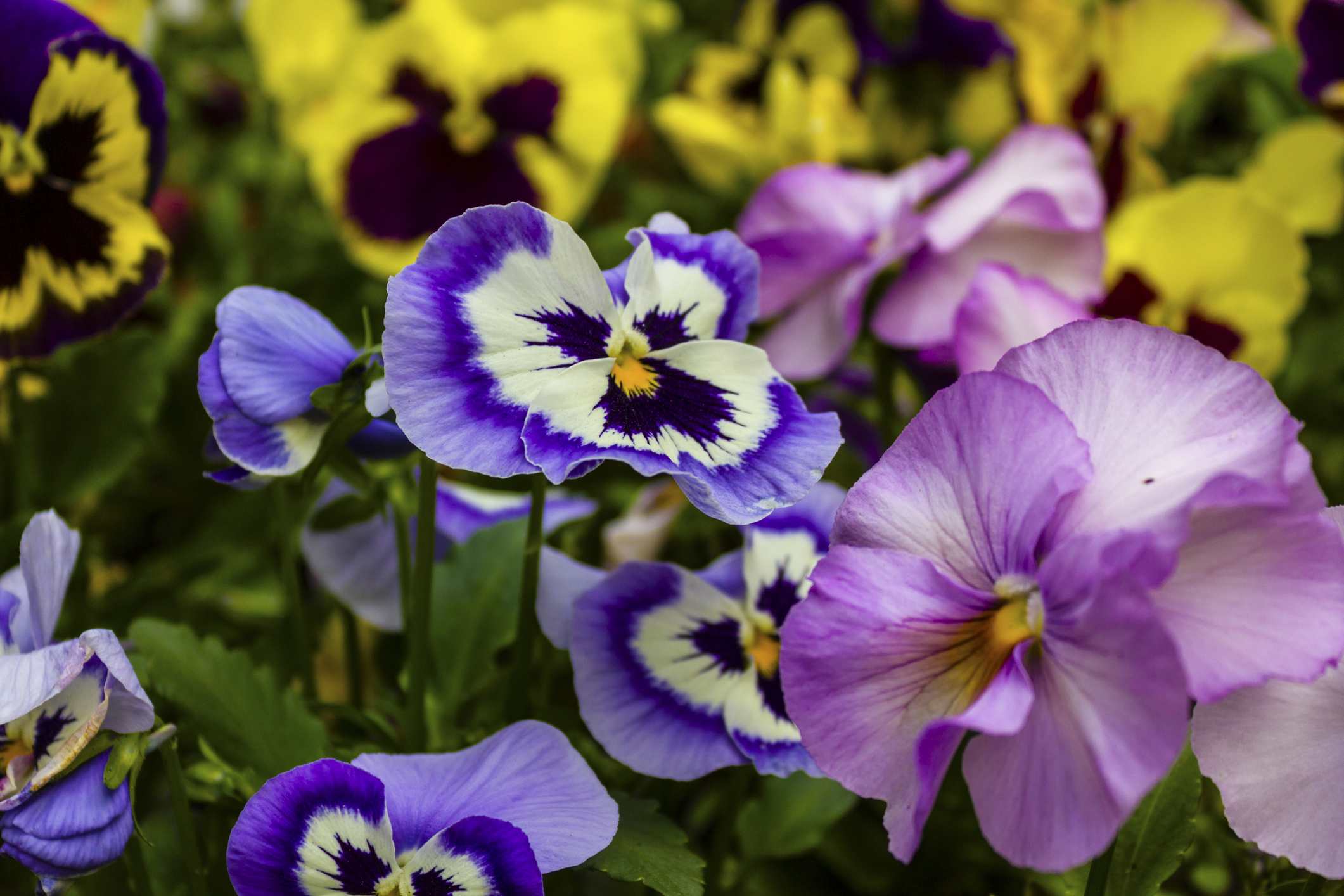 Pansy
Pansies can brighten any landscape with pops of red, orange, lavender, yellow, blue, and pink from the flowers. Blooms last from fall through spring and release an appealing scent, enticing you and others to spend time nearby. Pansies can thrive in any type of soil, are somewhat drought resistant, and desire sunlight, making them a great choice for Florida landscaping.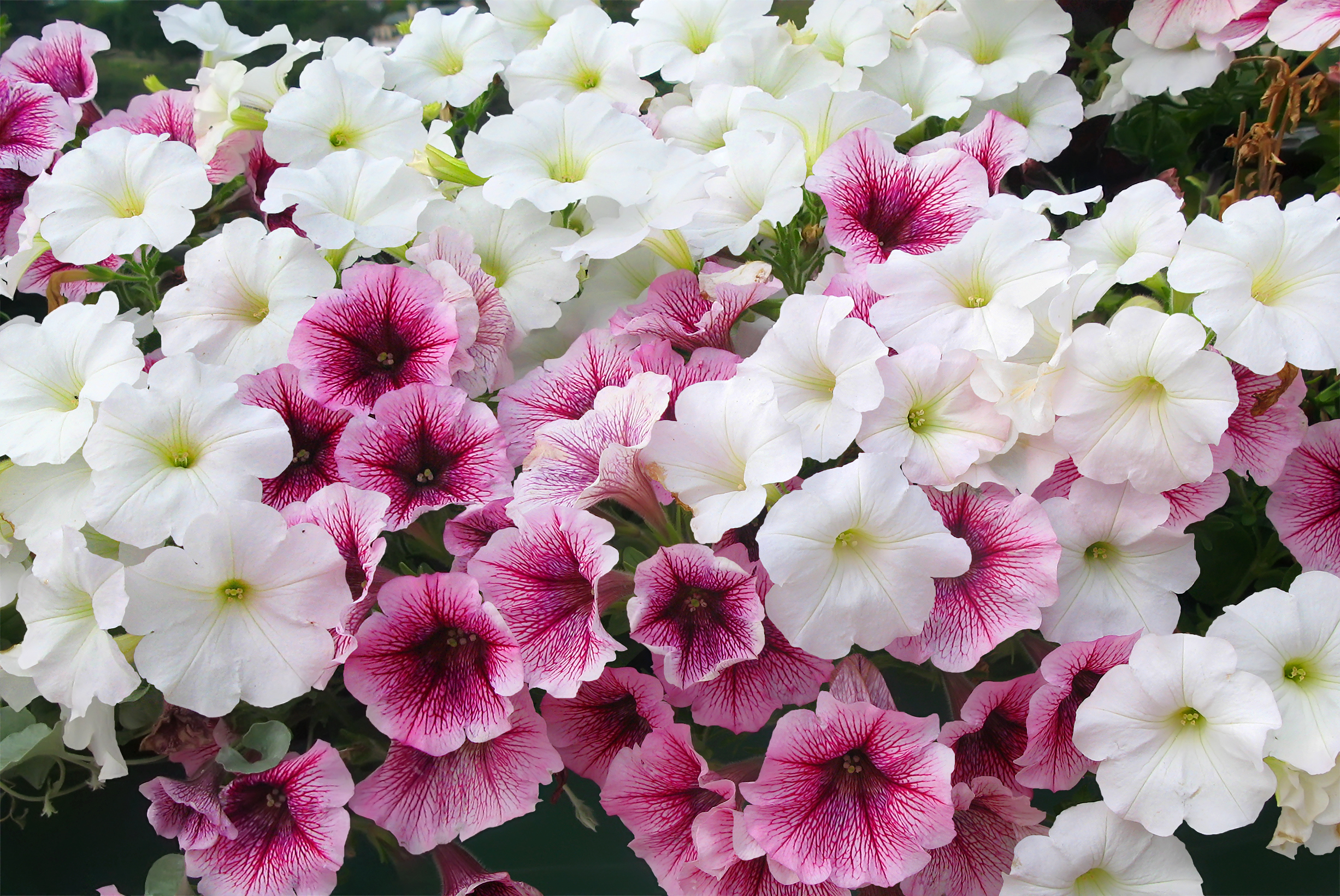 Ray Littletunias
If you're looking for an annual that succeeds, choose ray littletunias. They do well in areas with a fair amount of rain, heat, and humidity. These flowers produce blossoms in blue, yellow, violet, pink, red, fuchsia, and lavender; the blossoms may be bi-colored depending on the variety. They're best for creating a flower border or in large combination baskets.
Commercial Removal & Installation Services
It's important that your business looks welcoming on the outside. A disheveled exterior, such as dead, overgrown shrubs and trees, are a sure way to give customers pause and cause them to wonder if the business is poorly run also. But with Evergreen Lawn Care's commercial services, we can rejuvenate a property. We'll remove diseased plants, extract dead plants, remove dead branches, and install healthy plants and trees.
Removing dead plants and trees can also improve the safety of a commercial property. Don't let dead branches come crashing down on clients and custsomers! Call Evergreen Lawn Care for the best in commercial removal and installation services.
---
Tree Installation & Tree Removal
Did you know that the City of Gainesville requires a Tree Removal Permit?
Learn more about code enforcement regarding trees in Gainesville.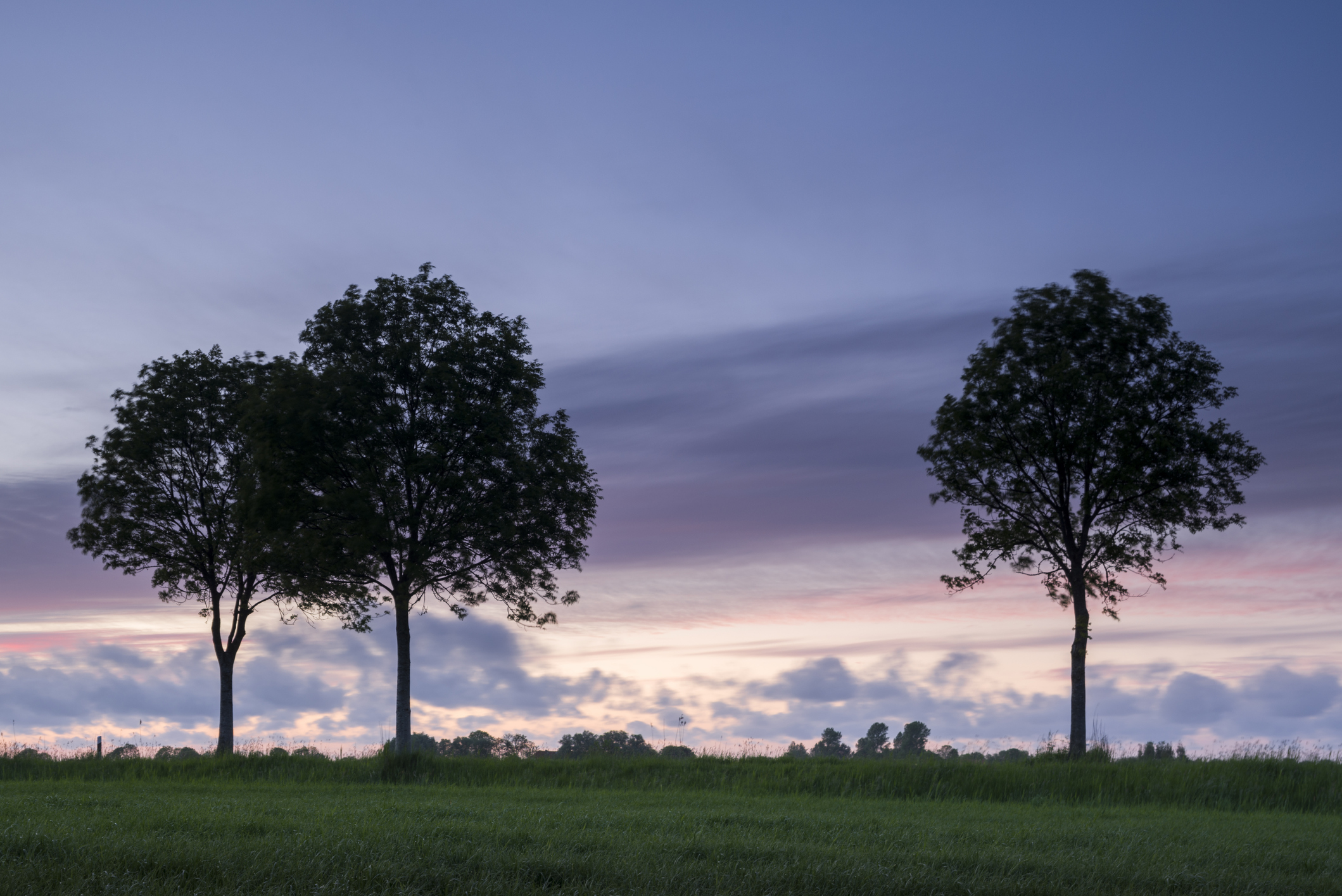 Green Ash
Green ash trees are native to Florida. In the city, they grow to 60-feet tall with a 25-foot crown and provide plenty of shade when mature. When planting one, it's important to dig a moat around the base to keep the soil moist. Ash trees need moist soil and plenty of sunlight to quickly grow deep roots. A deep root system allows them to withstand high winds which often go with thunderstorms, tropical storms, and hurricanes. Unfortunately, the green ash is susceptible to pests and canker in the branches or trunk which can quickly harm the tree.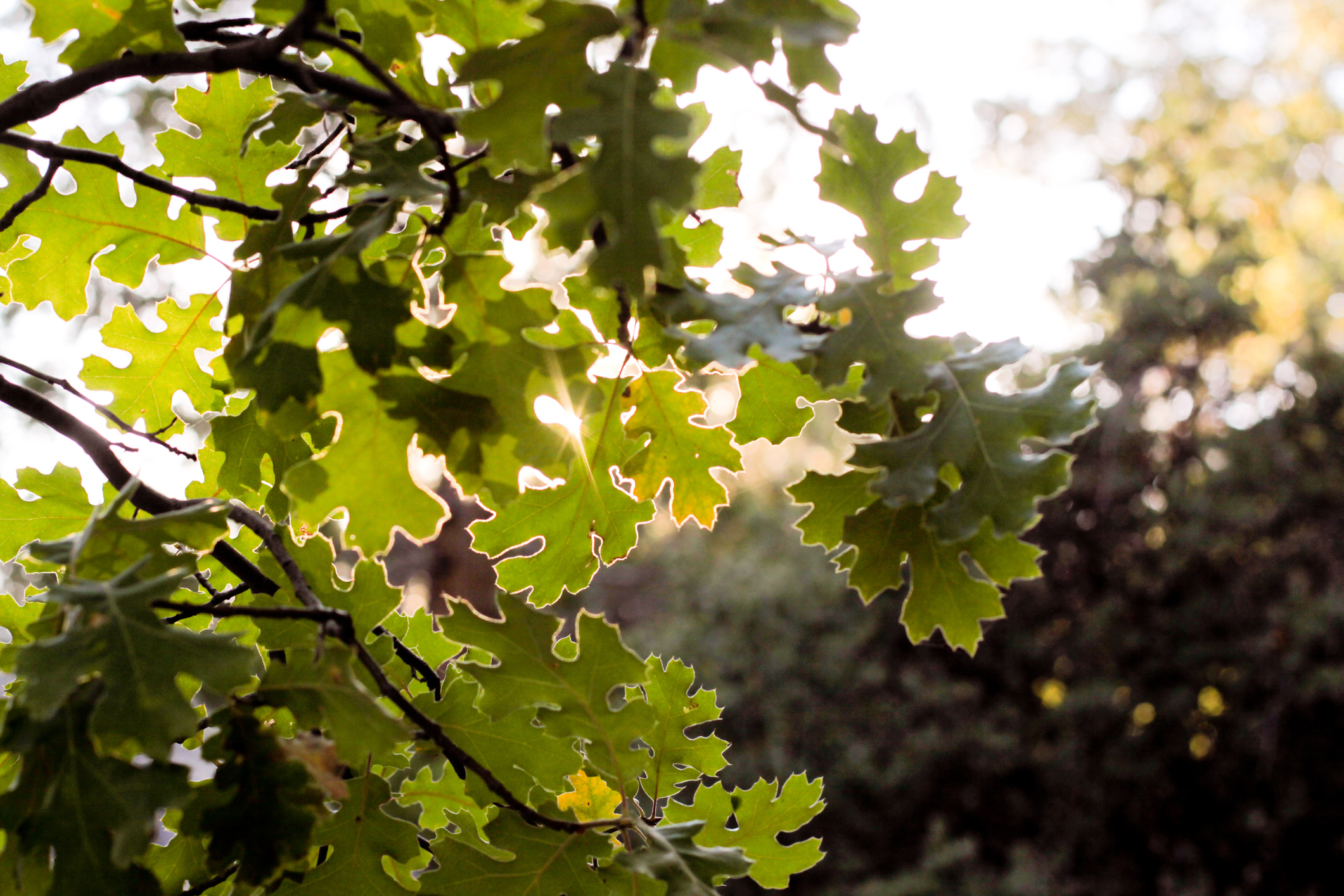 White Oak
White oaks have a moderately slow growth rate, but can reach anywhere from 65 feet to 100 feet in height with a crown of nearly 20 feet. The female leaves are small with reddish spikes and the male leaves have a greenish-yellow color and hang off of twigs. This oak species also produces 1-inch acorns and has strong branches. These trees prefer full and partial shade have the potential to live for centuries. Yet, it's vulnerable to flooding, and oaks are believed to be more likely to be struck by lightning than other trees.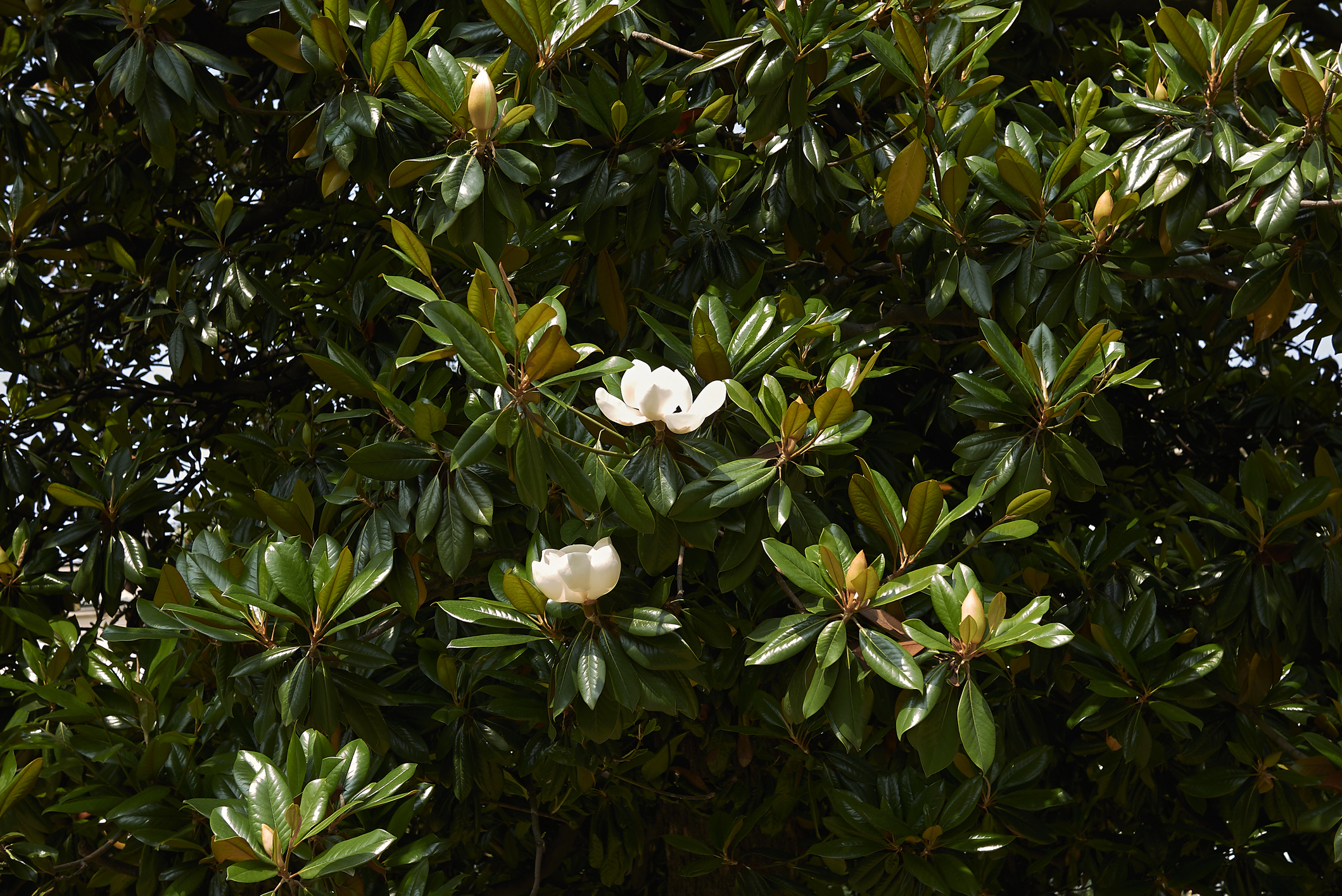 Southern Magnolia
Southern magnolia trees grow slowly but eventually measure about 90 feet in height and have a crown of 200 feet. These trees are traditionally coveted because of their year-round foliage and the cream-colored flowers produced in the spring. Southern magnolias also produce fruit that birds and squirrels eat. Unfortunately, because of the dense canopy, it's nearly impossible to grow grass beneath these trees. A Southern magnolia can take approximately 10 years before seedlings bloom.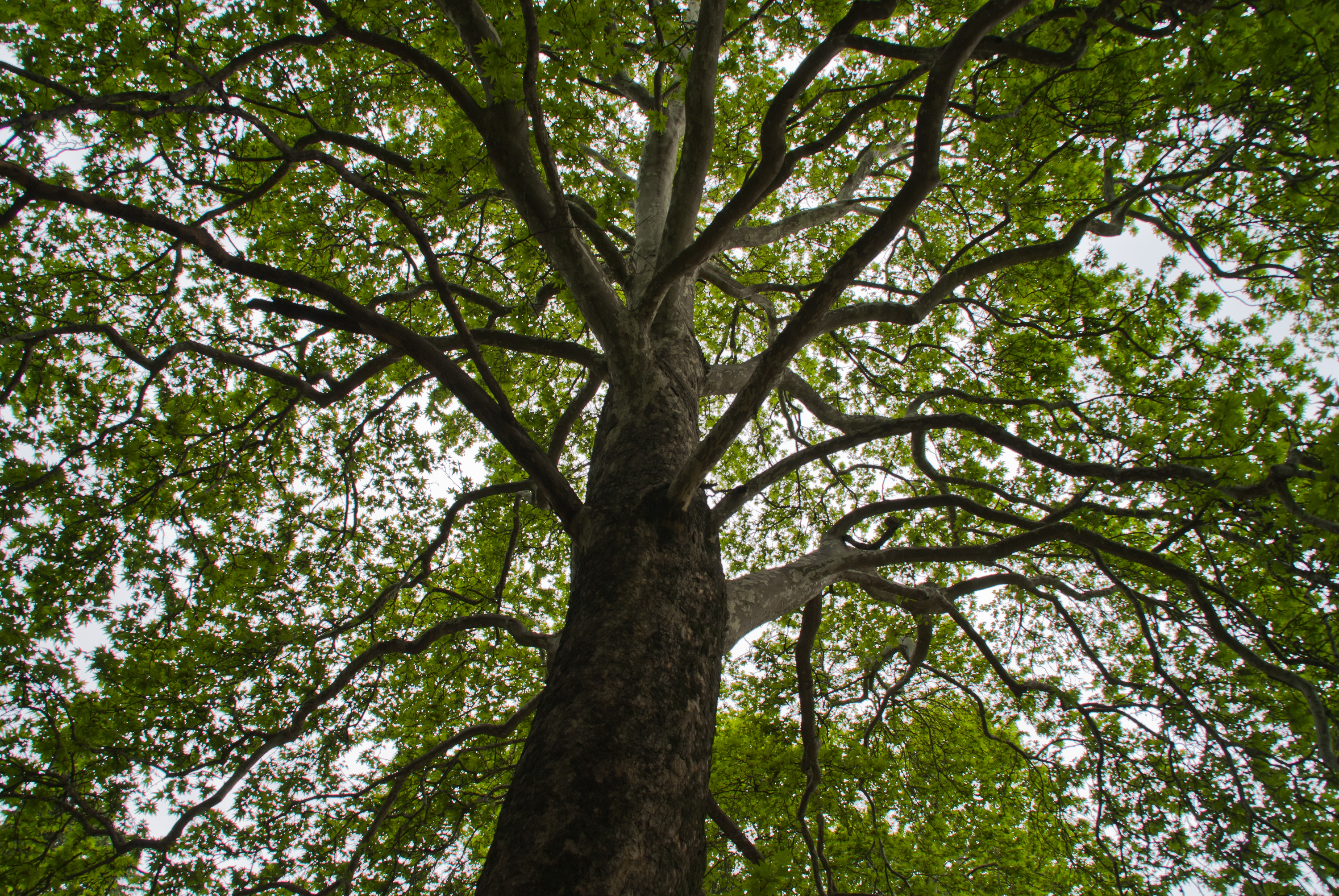 Cedar Elm
Cedar elms are fast-growing and have a long life. They tend to grow to about 60 feet tall and have crowns up to 30-feet wide when mature. Unfortunately, they are susceptible to Dutch elm disease and have been known to cause severe allergic reactions to some people. Yet, cedar elms provide ample amounts of shade and attract butterflies.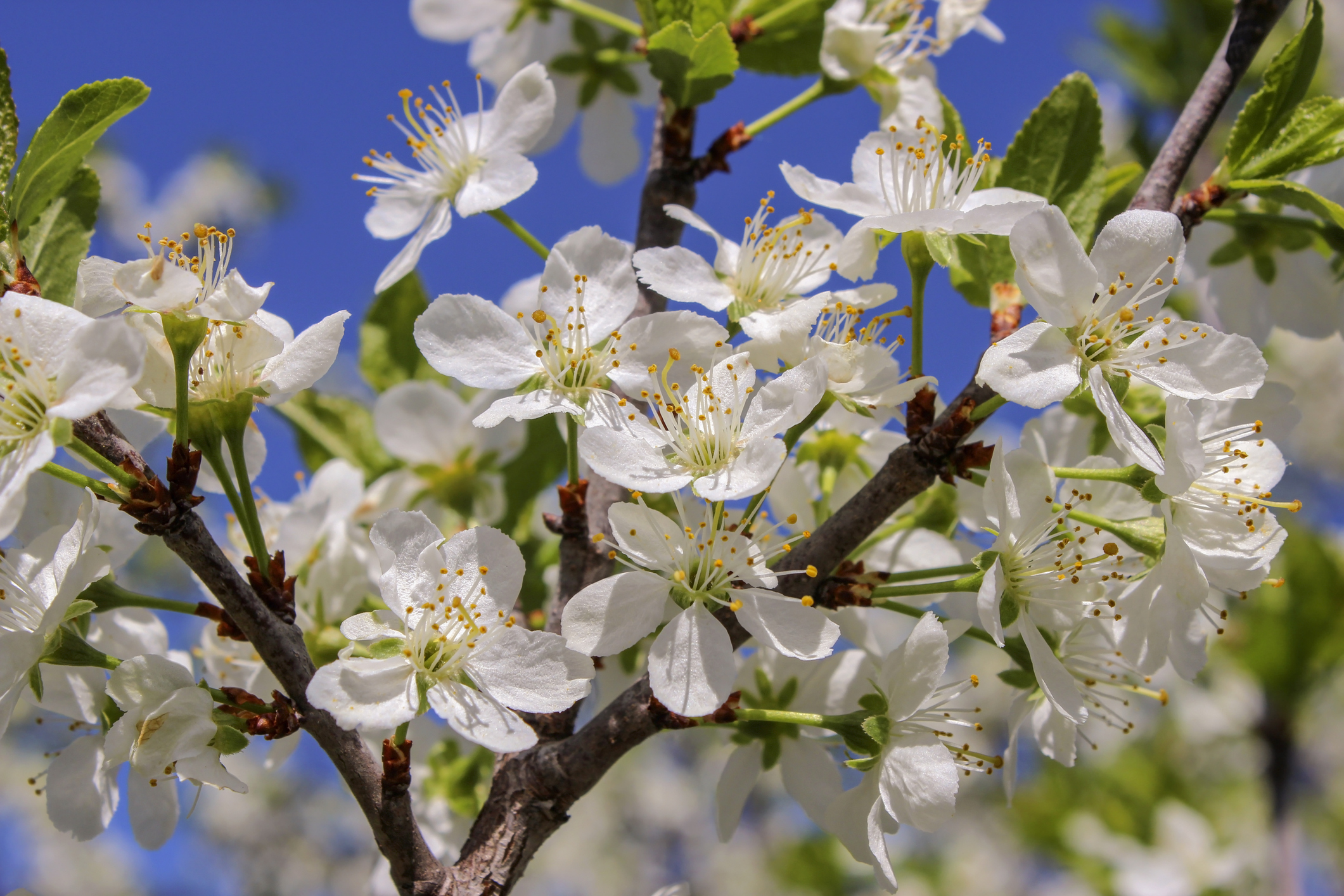 Parsley Hawthorn
Parsley hawthorn trees tend to be a moderately small tree, averaging about 20 feet tall. These trees prefer sunlight, which is prevalent in Florida, and are typically durable. They feature white flowers in the springtime followed by bright red berries in the fall. Parsley hawthorns can thrive in a variety of soil types and often has thorns on their trunk and/or branches.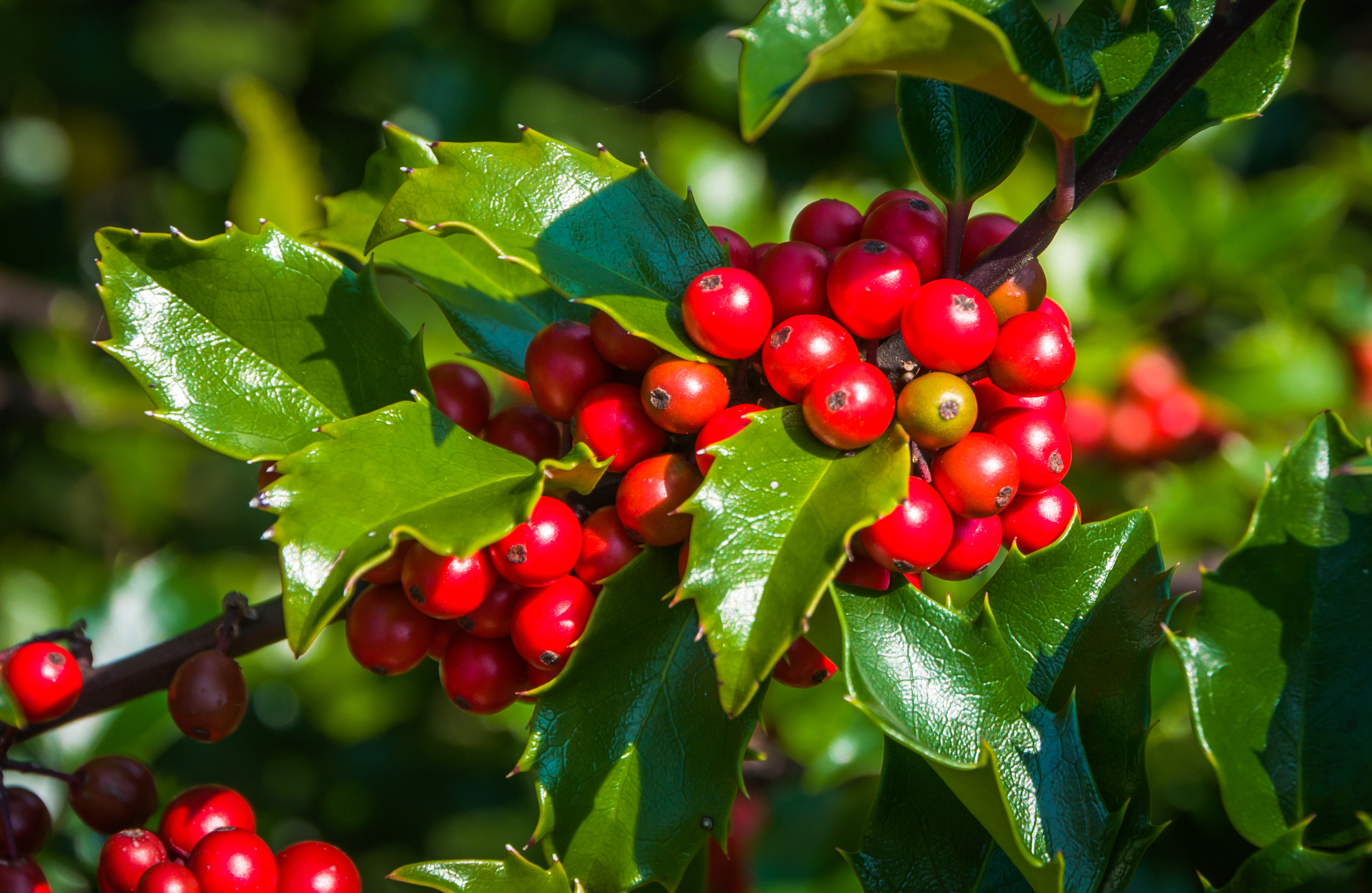 American Holly
The American holly is popular because of the beauty it adds to a landscape all year. It yields red berries that feed birds, but are toxic to humans. The American holly grows up to 35 feet tall and 15 feet wide. It has a pyramid shape and green flowers that feature a pleasant smell. It must be planted in groups of four for cross pollination which produces the berries.