Commercial Power Washing
The last thing a business owner ever wants to find out is a filthy building exterior cost them a customer. Consumers trust companies with a professional and responsible appearance, two traits closely linked with cleanliness. Our team can help you maintain the property's appeal with regularly scheduled power washing services.
Commercial Pressure Washing Services
As a business owner, you work hard to give each customer a positive lasting impression of the business. Though a blend of high-quality customer service and outstanding products are generally build a customer base, how the business looks also plays a role. A dingy or run down exterior can give customers pause, if not dissuade them from entering. Make the first impression of your business count with commercial pressure washing service from Evergreen Lawn Care.
The Perfect Wash for Any Type of Business
Apartment Buildings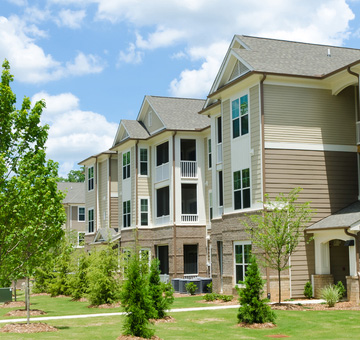 Apartment buildings, condos, townhouses, and care facilities all look picture-perfect following a visit from our pressure-washing team.
Homeowners Association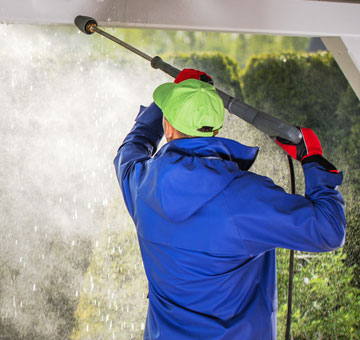 Homeowners will appreciate the way our pressure-washing services can increase the allure and property values of their homes.
Property Management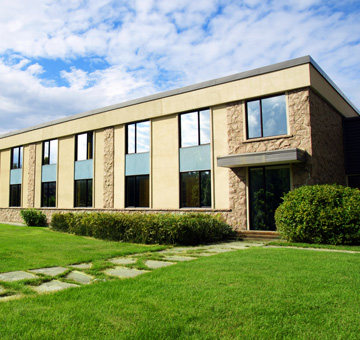 Let Evergreen Lawn Care beautify the exterior of your property with pressure washing to take the burden of cleaning off your shoulders.
Commercial Properties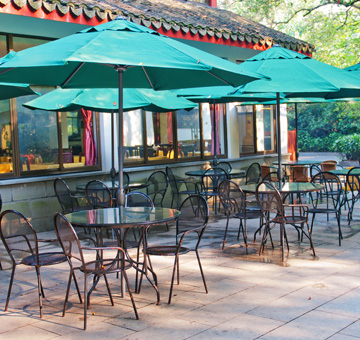 Hotels, retail stores, restaurants, and office buildings are just a few of the commercial properties our pressure-washing experts can service.
Importance of Regular Pressure Washings
Not deep cleaning a building's exterior from time to time allows dirt to gather on the property. This results in slippery grime and mildew which can leave customers vulnerable to slips and falls and your business liable for unwanted and expensive lawsuits. After our pressure washing services, the building appears much newer — without expensive renovations. Plus, by scheduling regular appointments, your business will always look refreshed.
No matter what type of business you own, the team with Evergreen Lawn Care is here to help. With Florida's humidity and frequent storms, mildew, mold, and grime can easily accumulate. Our experienced team uses advanced, high-powered equipment to remove buildup on an apartment complex, office building, or restaurant. Our commercial power washing services are sure to make any exterior shine — we specialize in cleaning exterior walls, roofs, driveways, concrete, and parking lots. You'll be surprised at how different the commercial property looks in a few hours.
Why Your Company Should Use a Professional
Though it may be tempting to rent a power washer and clean the business yourself, doing so presents several potential issues. Rental equipment can vary in power based on how much wear, tear, and use its been subjected to. The variance in power can either be too much or too little — too much can possibly injure you as you use the equipment whereas too little won't thoroughly the surfaces. Then the cleaning products that come with rentals can be extremely harsh to buildings and humans alike. Our team maintains and calibrates all equipment on a regular basis for safety and effectiveness. The cleaning products we use are appropriately measured and won't harm any surface, whether concrete, stucco, or skin. Plus, when we're done, you'll know the job was completed to the highest standards.