Debris Removal
From a little overgrowth to the need to order a roll-off, Evergreen Lawn Care can remove all the debris you need
for a residential or commercial property.
Discard Yard Waste
Did a large thunderstorm recently scatter branches or leaves on the lawn? Is there debris leftover from a project you recently completed or didn't quite finish? Whatever the reason, waste can quickly accumulate on your lawn that must be removed.
Common elements are:
Overgrowth
Fallen branches
Remnants from past projects
Plant and garden waste
Large piles of leaves
Debris Removal Services
Our debris removal service can help eliminate any amount of yard waste. Whether you have a few pile of leaves or large fallen branches from storms, let our lawn care team handle the cleanup. You'll have the benefits of a healthy lawn without spending hours raking and collecting branches. Whether you've just purchased the property and need an overhaul or live out of town and didn't know the condition of the property, Evergreen Lawn Care is here to beautify any property.
Even though removing yard debris can be a pain, allowing leaves and tree limbs to cover a property is a bad idea. Grass needs ample sunlight, water, nutrients, and oxygen to grow, but when covered by other materials, it's unable to grow properly. In fact, this debris can kill the grass in unsightly patches. If piles of leaves aren't removed, they become heavy when wet and encourage the growth of fungus.
Yard cleaning can be tedious work especially if you are spending your free time removing debris from your property. Evergreen Lawn Care's landscaping professionals let you relax and focus on other priorities while we safely and effectively perform residential and commercial property cleanup services. If you're overwhelmed by the accumulation of leaves, fallen branches, plant and garden waste, or overgrowth, contact us today to schedule your property cleanup service.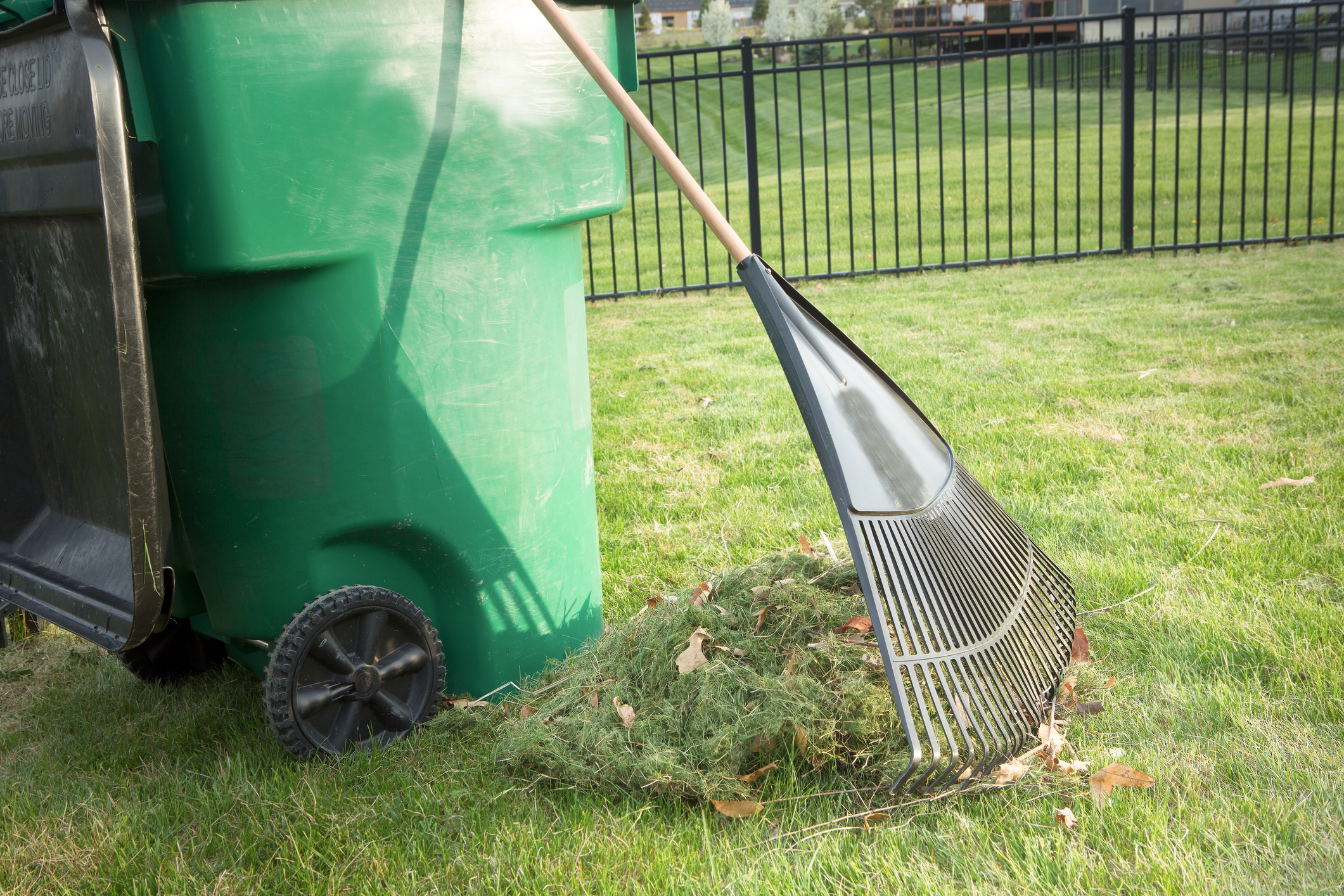 Property Cleanup Services
Yards and landscapes require frequent maintenance in order for them to grow and stay healthy and beautiful. Florida's ever-changing weather and harsh storms cause a plethora of debris to fall. When this occurs, the debris needs to be removed quickly not only to keep your property visually appealing but to protect the lawn as well. Whether you own a residential or commercial property, our team can have the landscape cleaned quickly. Through our cleanup services we:
Assess the state of your landscape
Rake and remove fallen leaves
Remove any fallen branches from the lawn
Ensure the grass has not suffered significant damage
Probably the most obvious reason to clear debris from your property is to keep it looking aesthetically pleasing. It takes a lot of time and effort to create a beautiful landscape, but if it becomes littered with debris your property's curb appeal will suffer. This can cause customers to second-guess your business or have the neighbors talking. When covered with debris, the grass is unable to acquire the necessary sunlight, water, oxygen, and other nutrients, causing it to wilt and die.
Debris also prevents wet grass from drying which can promote the growth of mold, fungus, and bacteria which can slowly kill the entire lawn. Lawn debris removal helps ensure that grass stays healthy and looks appealing. Another important reason for yard cleanup is safety. Debris on a lawn, especially large pieces such as tree branches, can become a tripping hazard. Our tree debris removal services help keep your property free of any obstructions that could harm anyone. Piles of debris can also invite pests, from insects to mammals, to nest.
Residential Cleanup Services
As a homeowner, it's important to maintain the yard so that you and your guests can enjoy the beauty of the landscape. Performing cleanup when necessary will also help keep insects to a minimum, allowing you to better enjoy the home. Through the debris removal services at Evergreen Lawn Care, we will ensure that your lawn is free of any debris and perform necessary maintenance so that it stays healthy.
Commercial Cleanup Services
At Evergreen Lawn Care, we understand the importance of having a clean landscape. When it comes to the business world, everything you do, including property maintenance, is a reflection of your business. A clean landscape will help promote a professional image for your commercial establishment and also keep the property free from any dangers to employees and customers.