Rock & Recycled Concrete Driveway Installation & Repair
Concrete driveways are traditional, but recycled concrete and rock driveways are a budget-friendly alternative. But if you want to blend environmentally-friendly and tradition, recycled concrete is a great choice as well. Contact Evergreen Lawn Care today to update any home or business driveway.
---
Rock & Recycled Concrete Driveway Installations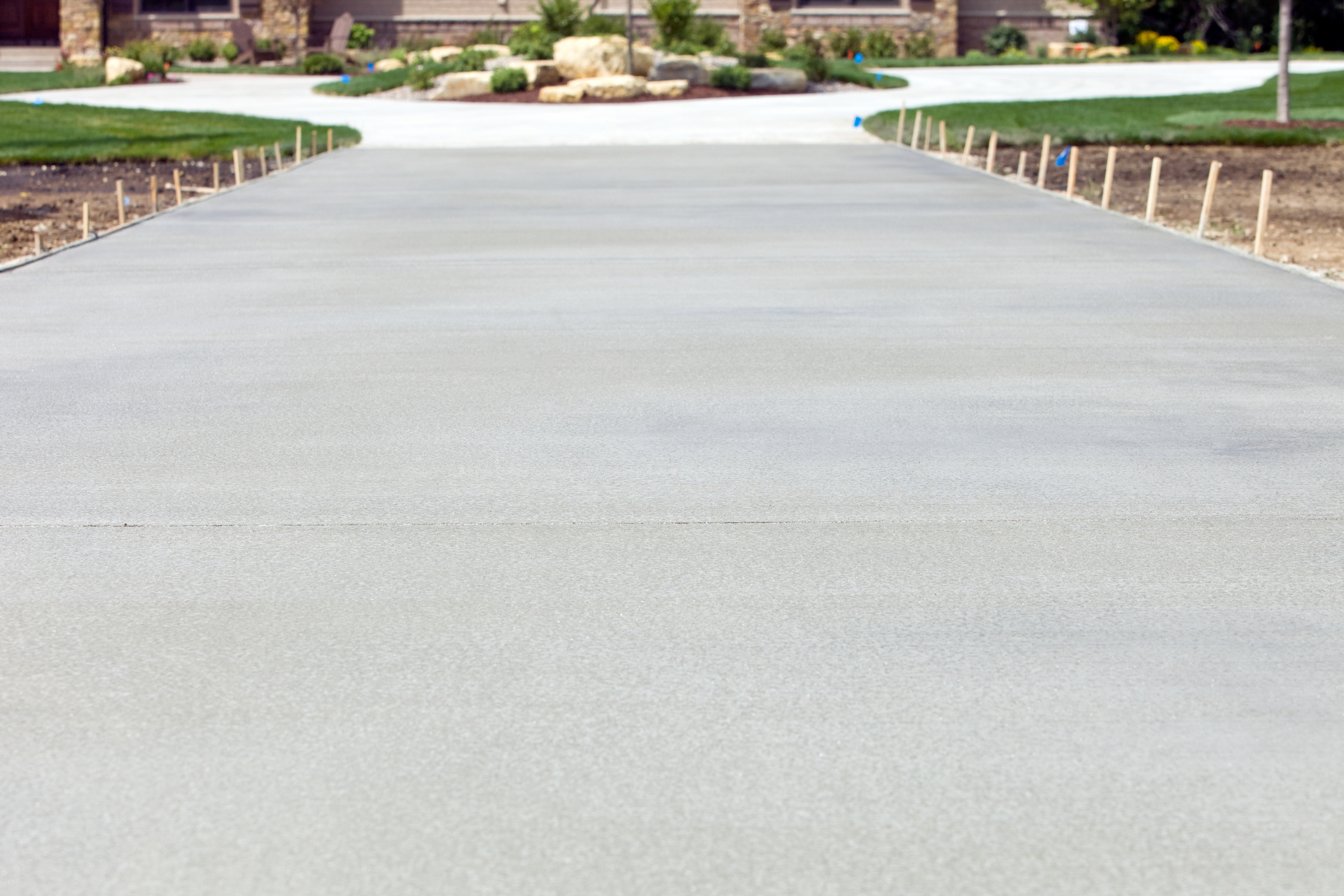 Whether the current driveway has entered the final stages of disrepair or it doesn't blend in with the rest of the landscaping, there are many reasons to install a new residential or commercial driveway. When it's time to make this decision, consider using recycled concrete or rocks. These materials are sustainable, work with any budget, and take less time to install than asphalt or concrete. But, contrary to popular belief, installing a new driveway isn't a weekend project.
Evergreen Lawn Care has the equipment, training, and knowledge to make sure it's done right the first time, such as:
Laying a proper foundation
Having access to quality materials
Proper stone compaction
Installing proper drainage
Materials Used For Recycled Concrete & Rock Driveways
Recycled concrete driveways originate from parking lots and buildings. When a parking lot is removed or building torn down, the concrete is screened for unwanted materials, such as metal. It's then crushed into smaller pieces, known as aggregate, for use in residential and commercial driveways.
A variety of different materials, including granite, marble, and river rock, are used to create rock driveways. Granite and marble retain a beautiful aesthetic while providing a long-lasting product. Generally, the cost depends on the chosen type of rock material and how much is needed to fill the driveway.