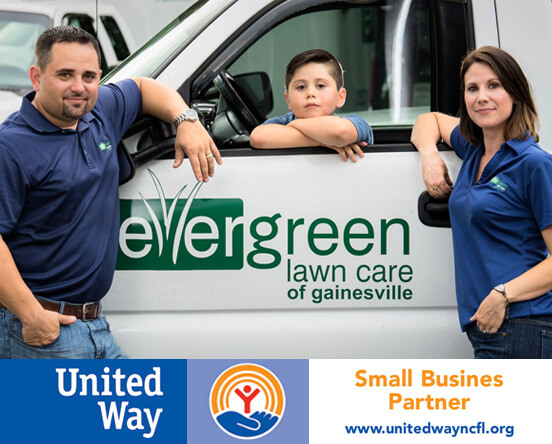 Evergreen Lawn Care
Mission Statement
Evergreen Lawn Care of Gainesville is family owned and operated and has been serving the Gainesville-Jonesville area since 2009. Our vision is to become the most reputable and honest lawn care company in Alachua County, and we feel we are well on our way! We are achieving this goal a little more each and every day by developing passionate, self-motivated teams that deliver consistent performance building loyal relationships with our customers and team members who know we truly care.
We offer a variety of lawn care services. From regular lawn maintenance to sod install and so much more, please feel free to contact us if you would like to know more about our services and what we can do for you and your property.
Contact Us
Testimonials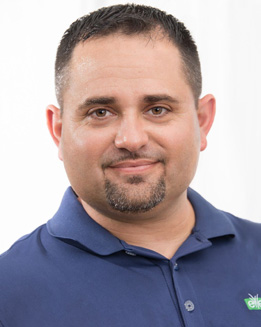 The People
Originally from Key Largo, Fl, Doug Scianimanico moved to Gainesville in 1998. Doug's passion of helping others led him to go back to school in Gainesville and earn a degree in nursing. During nursing school, Doug began providing lawn care services in Gainesville, and quickly realized his passion for helping others could be found in other careers. After growing his lawn care business, Doug recognized that his true calling was to be his own boss, and he founded Evergreen Lawn Care of Gainesville.
Evergreen Lawn Care was founded on Doug's strong family values, his desire to be his own boss, and hopes of one day handing the company to his son. "I love being outdoors, and get an incredible amount of satisfaction from knowing that I am able to give my clients more time with their families and loved ones by taking care of their lawn," Said Doug.
Recognized as a community leader in Gainesville, Doug's vision for Evergreen Lawn Care is to continue to grow as a family owned business that can continue to give back to the community that has given him so much support.
Commitment to Quality
Evergreen provides the highest quality of lawn service in Gainesville and Jonesville, FL. Our commitment to quality and high standards mean we arrive on time and do the job right. We are fullly insured for your protection, and we want you to be amazed with how great your lawn looks when we are finished.
The Best Equipment
We use top of the line, commercial-grade mowers, trimmers, and weed eaters by Scag, Jone Deere and Sthil. Blades are sharpened daily, and all equipment is serviced weekly to ensure we are able to provide the highest quality, most reliable lawn service in Jonesville and Gainesville, FL. We take pride in our work!
Why Choose Us
Our response time to customers' emails and calls are fast and timely.
We arrive in uniforms. Our staff is alway professional and courteous.
If there is a problem, we handle is right away.
You know when we are going to show up! Service delays are only caused by circumstance that are out of our control like the weather.
We won't suggest services that aren't needed.
A Message from Doug Scianimanico
Owner, Evergreen Lawn Care
Many companies talk about customer service and attention to detail, but never follow through. Evergreen Lawn Care of Gainesville is centered on you, the customer. Our goal is to provide honest, reliable lawn service at a fair price.
We want to provide the absolute best lawn care in Gainesville, FL, and Jonesville, FL. As you can see by the customer reviews and testimonials, Evergreen has become a part of the Gainesville community by following through on these values.
I invite you to contact me personally for any lawn care needs you have. From my family to yours, I want to earn your business.
Doug Scianimanico