Commercial Landscaping
It is as true for businesses as much as it is for people — first impressions do matter! In addition to creating a beautiful and engaging facade, landscaping can also go a long way in establishing a pleasant environment for both customers and employees. From the moment visitors step foot on your property, what they see greatly informs their opinion of your business. So, what better way to leave a positive and lasting impression than by having a well-maintained business front? Dress your store, company or walk-in business for success by scheduling commercial landscaping services with Evergreen Lawn Care. Contact us today for a free estimate!
Who Needs Commercial Landscaping?
Professional lawn care is all about designing and maintaining an inviting and comfortable environment. Any business, regardless of industry or size, can benefit from a well-groomed lawn, including:
Offices
Retail Stores
Homeowners Associations
Multi-Family Living Complexes
Schools
Houses Of Worship
Industrial Businesses
Non-Profit Organizations
Restaurants
Hotels & Resorts
Hospitality Businesses

Benefits Of Commercial Landscaping
Increased Property Value
Improving curb appeal and allure raises a business's market value — not to mention your business will stand out from competitors and be more enticing to potential customers!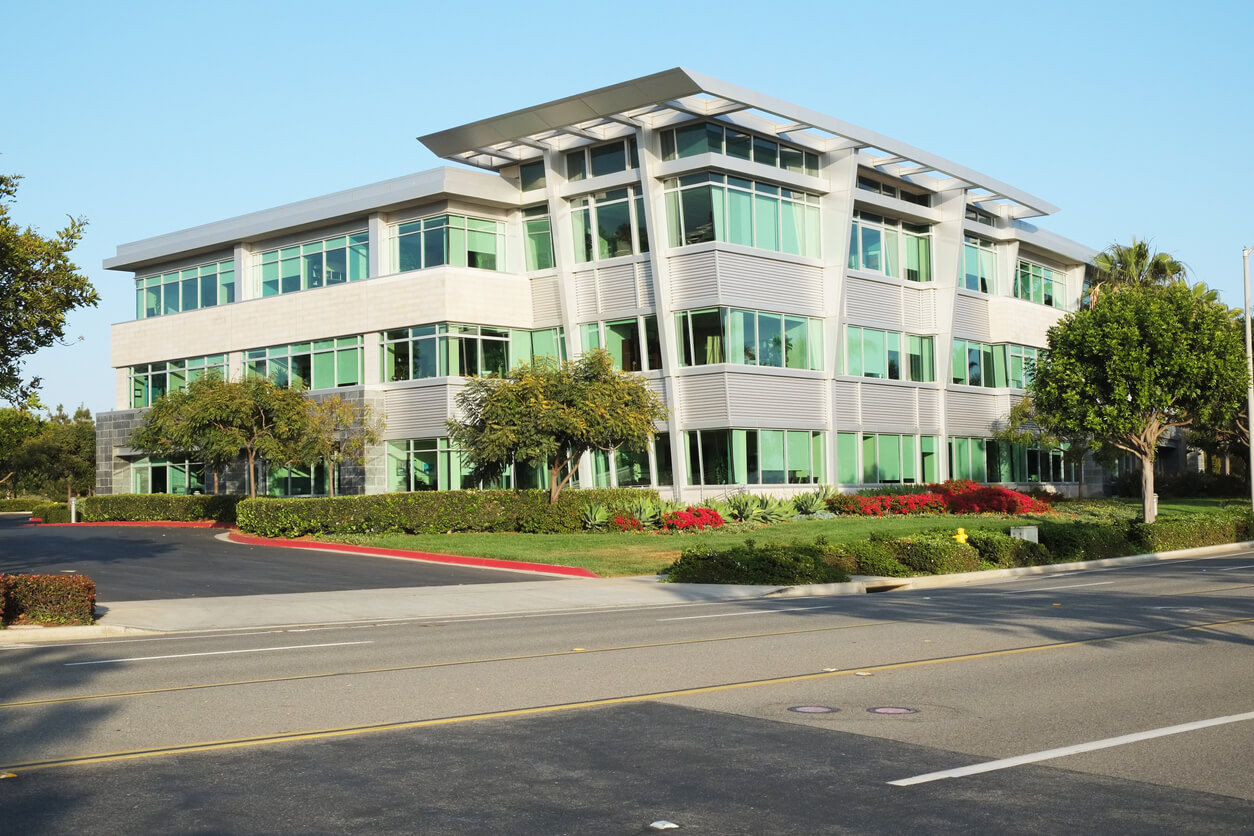 New & Repeat Customers
Make a great first impression before customers step foot on your property. Reflect your business's quality of service with manicured lawns, lush trees, and stylish hardscapes.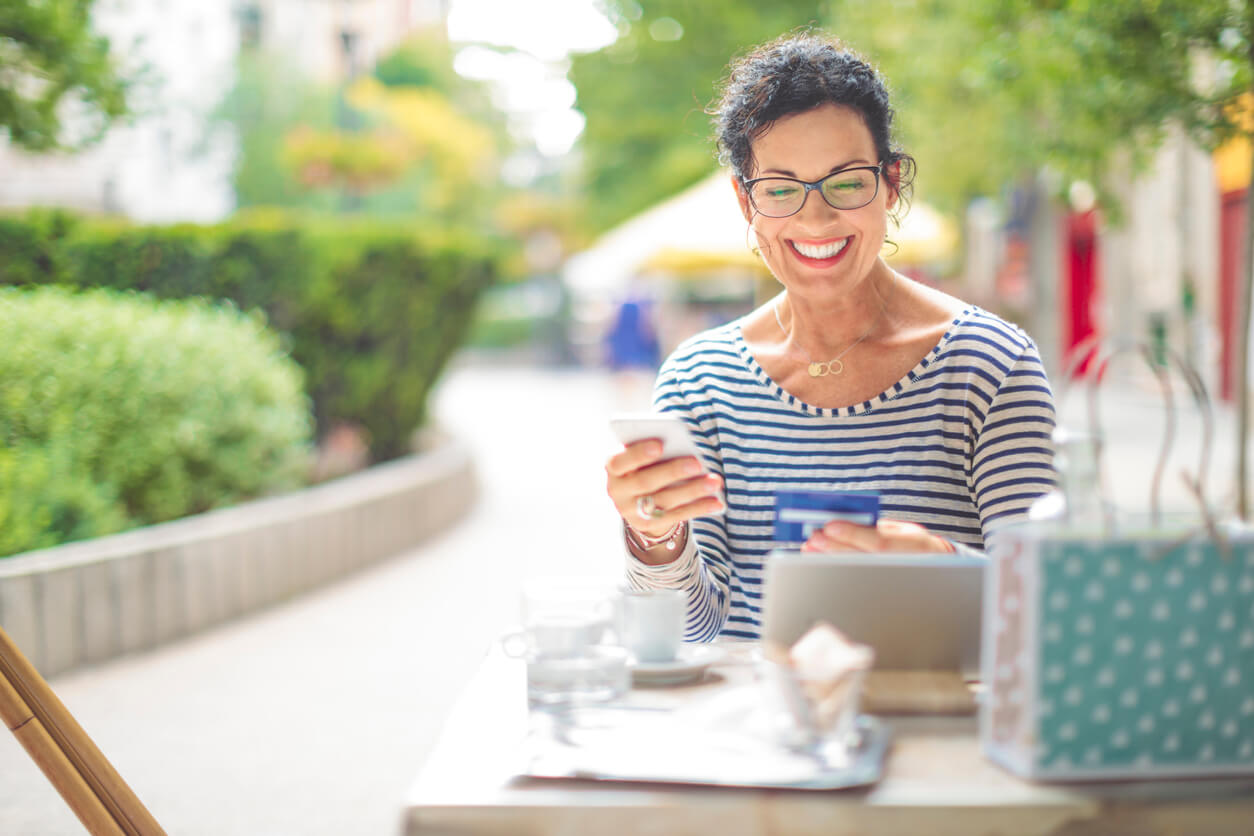 Happier Employees
Imagine taking a moment to collect your thoughts in a calming yet luxurious green space — all while at work! Improve workplace efficiency by providing a little slice of paradise.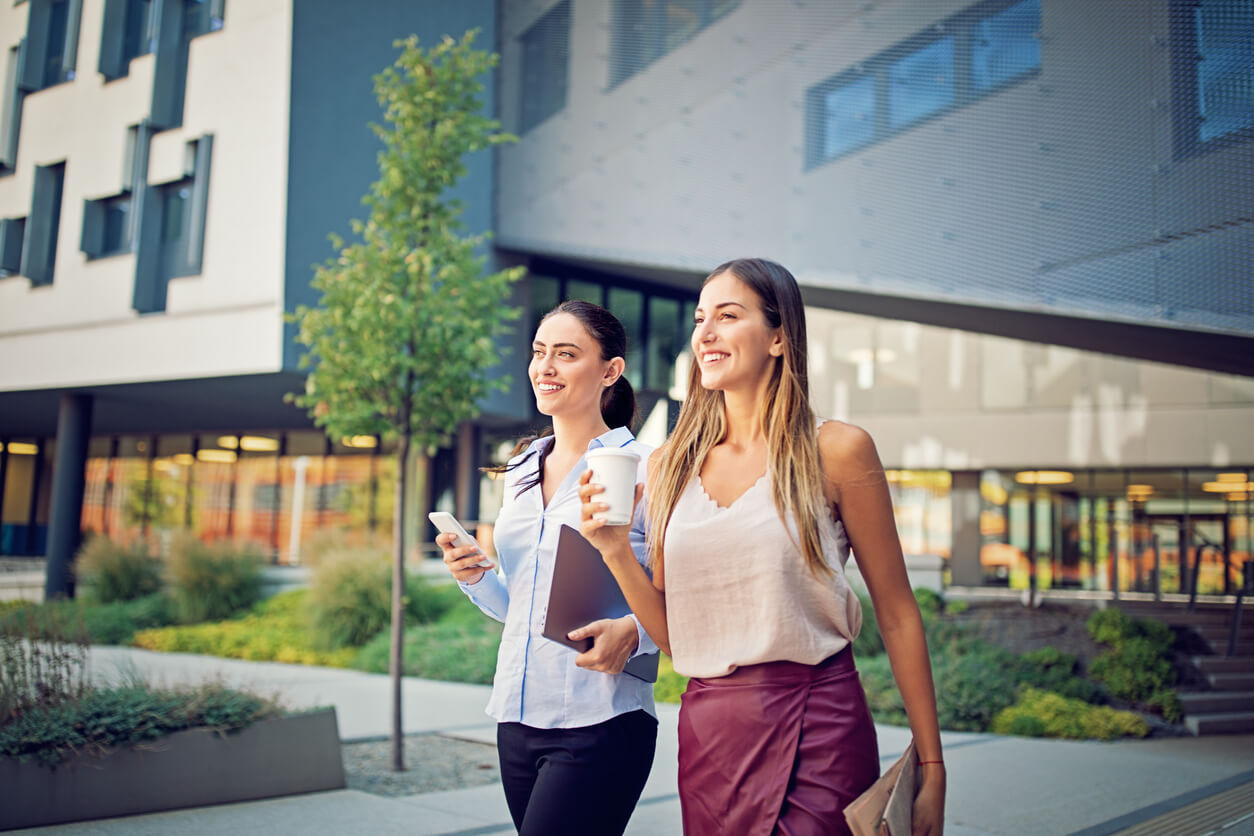 Improved Air & Water Quality
Beyond aesthetics, greenery provides numerous health benefits as well. Enjoy fresher air, milder temperatures, and improved water quality with professional lawn care services.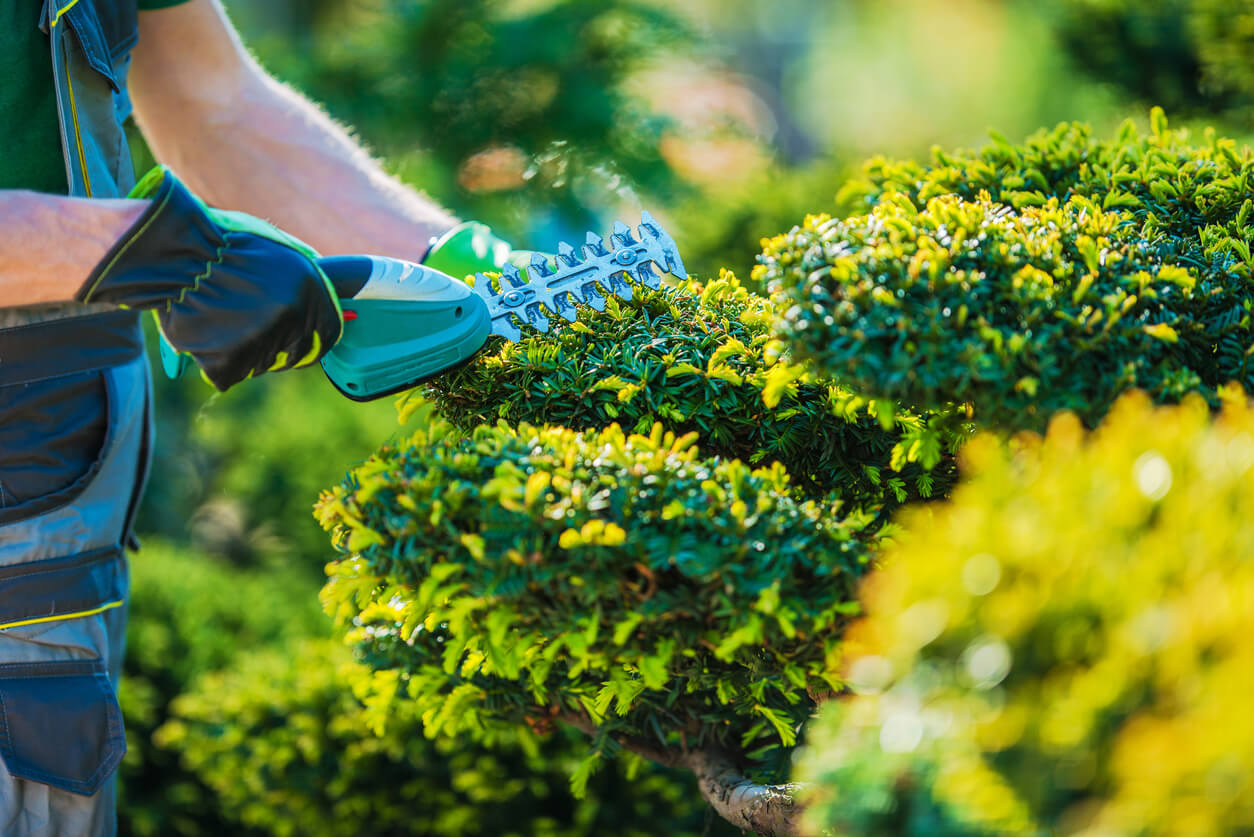 Commercial Landscaping Services In Gainesville
What Do Commercial Landscapers Do?
Commercial landscaping involves more than what meets the eye. To achieve a uniform, bright-green lawn, for example, professionals must find the right species of grass, carefully install sod, water, trim, fertilize, and plan ahead for the rainy and dry seasons, all while catering to the particular needs of the customer. Unlike residential landscaping, however, lawnscaping for businesses requires special attention to:
Foot traffic: The number of people expected to frequent your business matters when deciding between grass, trees, and flower species as well as what hardscape designs and materials should be used.
Building code restrictions : While most building codes tend to be the same across a city, some areas, such as those adjacent to nature preserves, might have special restrictions on certain landscaping features.
Type of business serviced: Different businesses will require different landscaping approaches. Medical clinics, for example, might want to minimize the amount of pollen-producing flowers on their property to protect allergen-prone patients.
Additionally, business owners also don't typically have time for any upkeep tasks, making the job of commercial landscapers all the more important. Regardless of your type of business or size, Evergreen Lawn Care has all the tools and resources necessary to deliver high-quality results. Contact us today with any questions regarding our services or to get an estimate.
Your front yard has a lot to say about your business. Customers are less likely to return to a business littered with fallen leaves and dead patches of grass. A professional landscaper can help businesses design, install, and maintain a pristine front lawn that will attract more customers and increase the value of your property. Don't worry about increasing your workload. Evergreen Lawn Care offers several lawn service packages that include all the essentials so you don't have to worry about scheduling individual services.
Looking for some extra oomph? Give your business a more natural look with colorful, eye-catching butterfly gardens. Watch your customer base increase with the addition of flowerbeds, bushes, and picturesque hardscapes to compliment. Choose from a wide selection of flowers ranging in sizes, colors, and upkeep requirements, like our client-favorite Florida Milkweed or bright and elegant Salvia.
Attractive business fronts are more than just a well-kept lawn — trees are just as essential. Left unattended, however, trees can grow outside the desired area, which could threaten the structure of buildings and even the safety of pedestrians. Scheduling for services, such as canopy raises, and tree trimming, can help keep trees healthy and their growth in check. Like flower gardens, trees can greatly increase the market value of a property as well as attract new and existing customers.
For the best landscaping results, choose Florida-native species of grass, trees, and flowers, designed by nature to withstand the state's precarious weather. Improve your business' sustainability efforts and your business' public image while saving money on maintenance and installation. These tough and dynamic plants are easier to maintain, are more environmentally-friendly, and are just as stylish.
Everything gets reused in nature, but waiting for a pile of fallen leaves to decompose is not ideal for businesses. By keeping your business lawn clean, you allow customers to feel better compensated for their time within an orderly, harmonious environment. For the best results, schedule landscaping services such as leaf removal, debris removal, and storm cleanup, regularly or take advantage of our all-in-one, spring and fall clean-up services.
Why Evergreen Lawn Care?
Evergreen Lawn Care is a family-owned, professional lawn care business in Gainesville committed to offering high-quality and affordable landscaping services to residents and businesses. Unlike most professionals in the industry, we only recommend the services that our customers need. For businesses, our approach is simple: we provide you with a comprehensive package that includes regular maintenance so business owners can focus on their business. Contact our friendly staff today with any questions regarding our services and pricing. We will be happy to provide you with a landscaping estimate of your property.